STANDARD
Version 11 Lifetime
License $19.90
Software for Windows 11, 10, 8, 7
Nine Typing Courses in English
Multilingual typing coursesⓘ
Typing Meter (not included)
Adjustable Typing Tests
License for Personal Desktop+Laptop
Get a license key immediately after
your one-time payment is processed


PROFESSIONAL
Version 11 Lifetime
License $29.90
Software for Windows 11, 10, 8, 7
Nine Typing Courses in English
Multilingual typing coursesⓘ
Includes Typing Meter Widget
Customizable Typing Tests ⓘ
License for up to 5 devices
Get a license key immediately after
your one-time payment is processed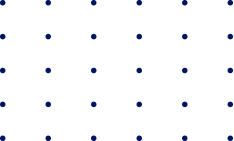 The license key activates all features for lifetime. Please click Buy Now to view the total checkout price in your local currency with local taxes. Any pre-sales questions? Please click contact us or use the chat. We offer 30 days money-back guarantee. W-9 Tax Form


LICENSE PACKAGES FOR SCHOOLS/COMPANIES
License Pack for 50 Devices $390/Year
The latest TypingMagic 11 software is also available for school and business use.
Device-based annual licenses are available for virtualized environments. Get Quota Today!
Typing Magic 11 Features
Professional course with versatile drills that adapt to your skill level to bring results in just 5 hours
Typing Magic features bite-size exercises that are easy to fit into a daily training schedule
Lessons, tests, dynamic reviews, games and progress reports build your way to professional typing
PRO Version: Typing Meter Widget analyzes your typing while you work and provides tailored training.
Large selection of different typing courses are available through Change Course button
The Unique Typing Meter Widget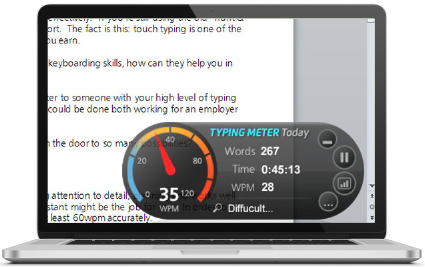 With Typing Meter, our unique widget for tracking and analyzing your typing when you work on your PC, you can keep on honing your skills long after finishing the typing courses. With this unbeatable widget that you won't find in any other typing software, you can track your typing and use the collected data in targeted training sessions.
Whether writing an email or a report or chatting online, the Typing Meter records your typing stats, tracks and analyzes your typing patterns and identifies the keys and words that repeatedly cause difficulties. From time to time, the Typing Meter will pop up on the screen and suggest that you do a made-to-measure practice lesson focusing on your true needs.
Meter gathers typing statistics for you to view, and also detects keys/words that are problematic. When recurring problems are detected, Typing Meter suggests a quick training session. Fully personalized exercises are generated for you to hone your problem areas. Over a few weeks you'll eliminate those pain points that slow you down - what an easy way to perfect your typing skills even more!
Easy to Use Typing Tutor
Learn to type quickly and efficiently with our easy-to-use, professional keyboarding software that adapts to your needs. With five thorough typing courses and dozens of versatile drills, the program provides customized training and helpful feedback to guide you step by step to fast error-free typing. Exercises are adjusted to your progress and weak spots are pinpointed and rapidly eliminated with review drills.
Thanks to TypingMagic's personal approach you can put your new skills into action after only 3 to 5 hours of training. Make room for 20 minutes of daily practice for two weeks and you are well on your way of becoming a true Typing Magic!
Study Material Features
Complete Touch Typing Course for Adults and Junior Course for Kids
Extra Courses: Speed Building, Numpad, Numbers, Special Marks, Quick Boost
English course supports QWERTY, QWERTZ, AZERTY (US, Canadian, UK, Europe, etc.)
User-Interface available in English, French, Spanish, German, Dutch, Swedish, Finnish
Multilingual courses: French, Spanish, German, Dutch, Swedish, Finnish, Portuguese, Italian
French typing course supports QWERTY, QWERTZ, AZERTY keyboards
Dutch typing course supports QWERTY and AZERTY keyboard layouts
Professional version: Add/delete your own typing test texts (use plain text file format .txt)
"Typing Magic is the best typing tutor in the world. Great idea, great product.
I used it many years ago and still today
I can see how much it helped me."