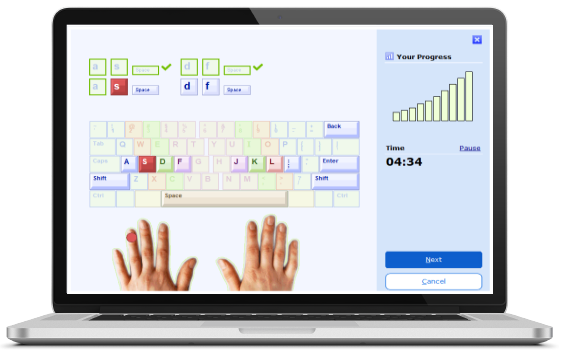 Become a Typing Talent!
Success at your fingertips! TypingMaster's TypingMagic 11 is a complete typing tutor for Windows. Take a free 1-week touch typing course!

User Reviews: This is the best typing tutor. I really loved it, I just developed a typing speed of 55 wpm in less then a month. I will still use it to go for 100 wpm. ★★★★★ --Azan Oct 8, 2022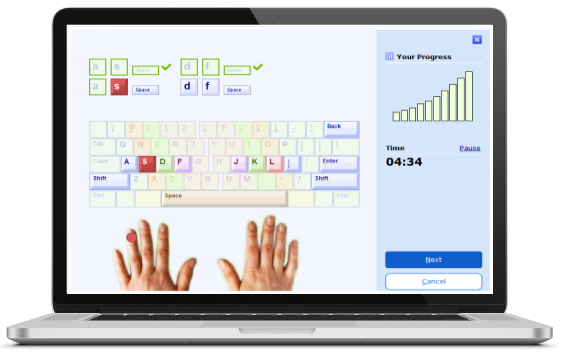 Analyze & Train Your Skills
TypingMagic 11 for Windows is a complete touch typing course with real-time statistics and typing games. TypingMagic analyses your typing skills and creates tailored review exercises. Take a free 1-week touch-typing course to find your weak spots and eliminate them. Try before you buy!
Free Download
Buy life-time license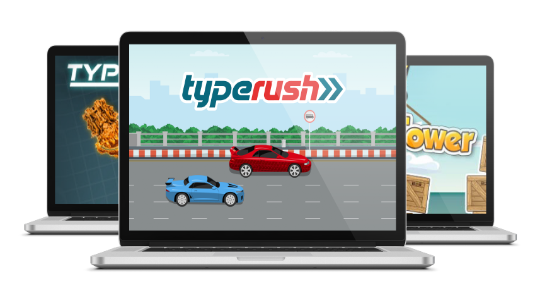 Educational Typing Games
TypingGames.Zone offers a wide selection of educational typing games that help you to become a master of the keyboard. These fun games allow you learn to type words quickly. You can choose to play with home row, extended home row, upper row or all letters.
Typing Games
Type Rush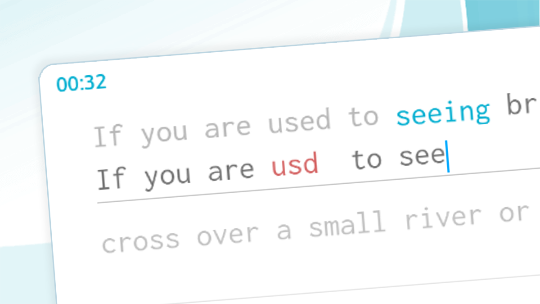 Typing Speed Test
What is your typing speed and accuracy? Find that out in 60 seconds at TypingTest.com.

We have multiple different types of wpm speed tests, let's compare your speed to Average Typing Speed now! Also the standardized printable typing certificate is now available! Take an Online Test

Typing Test for Employers
Typing Test Pro is an easy-to-use, quick and customizable online typing test maker that you can use for all your business recruitment and training purposes. Our online assessment app has been on the market since 2002 and we are focused on providing a reliable solution!

Take the easy way to assess job applicants' text entry skills and view summary reports with Typing Test Pro. Test drive our easy-to-use, quick and customizable online wpm testing tool for all your business recruitment and training purposes.

You can subscribe to TypingTest Pro and pick the subscription (starting $49/mo) that best suits your requirements. Premium subscription allows you manage five different tests at a time. These can be taken by up to 500 test takers per month. Lite subscription allows you to manage only one test. Fill in your details and get started instantly. We believe that when you're ready to start using TypingTest Pro, there's no need to wait! Learn More